PTSD Treatment in Santa Rosa, California
Healing From the Pain Of Trauma
Are you struggling with PTSD or the effects of trauma? Do you feel overwhelmed by events that have happened in your life? Your past doesn't have to control the present. We specialize in PTSD treatment and would love to help you!
CONSTANTLY FEELING "ON-GUARD"?
Extreme sensitivity to your surroundings is a sign of PTSD.
FEELING ON EDGE OR IRRITABLE?
PTSD can leave you feeling irritable, on edge, or cause sudden bursts of anger.
ANXIOUS OR UNCOMFORTABLE IN SOCIAL SITUATIONS?
Feeling uncomfortable around others is a common symptom of PTSD.
TRAUMA THERAPY Treatment Options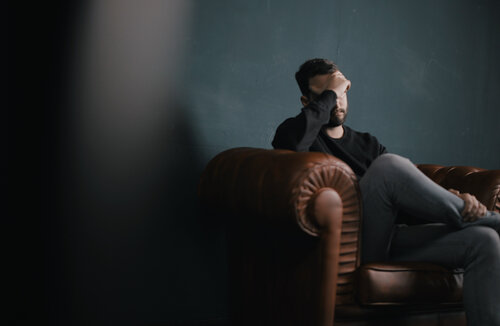 EMDR Therapy
EMDR is one of the leading treatments for PTSD.
TRAUMA COUNSELING IN SANTA ROSA
Trauma affects your body, mind, and emotions
After trauma, it can become difficult to feel safe in everyday situations. You might not feel comfortable in your own body.
A Santa Rosa trauma therapist will help you heal from the uncomfortable thoughts and feelings you're experiencing after things like:
An abusive relationship
Sexual assault or rape
Unresolved childhood trauma
Being physically attacked or assaulted
A sudden death or loss
Witnessing physical harm or death
Verbal or emotional abuse
Spiritual abuse
HOW DOES PTSD THERAPY WORK?
Trauma therapy is about helping you feel comfortable in your own body. The most effective way to heal from PTSD is using a body and mind approach. Jeremy will guide you through this process at a pace that feels right to you.
I use a variety of trauma treatments including cognitive behavioral therapy, somatic therapy, EMDR therapy.
EMDR THERAPY FOR TRAUMA & PTSD
One of the leading types of PTSD and trauma treatments is known as Eye Movement Desensitization and Reprocessing or EMDR.
This is a specialized type of therapy that helps you heal from the effects of negative life experiences.
EMDR is one of the most effective ways to work through PTSD symptoms and find the relief you desire. Learn more about our EMDR therapy in Santa Rosa.
Ready to get started?
Schedule your FREE consultation for anxiety therapy online with your Santa Rosa Therapist.
How much does counseling cost?
Counseling is an investment of your time, energy, and money to improve your life. We offer a free initial consultation to make sure you find the best fit to meet your needs for a therapist Santa Rosa CA.